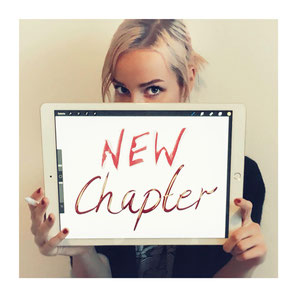 New year - new chapter ;) I started into the year with big news for you: I'm able to draw digital again!
Its been quiete a long time...Working with a new drawing program is challenging, because many functions are very different to photoshop or do not even exist. I have to be patient while drawing, because I need more time and experience to optimize my workflow.
But besides the obstacles, drawing with the IPad is still a lot of fun! 
As you can see in the progress, I had no idea how this one will turn out.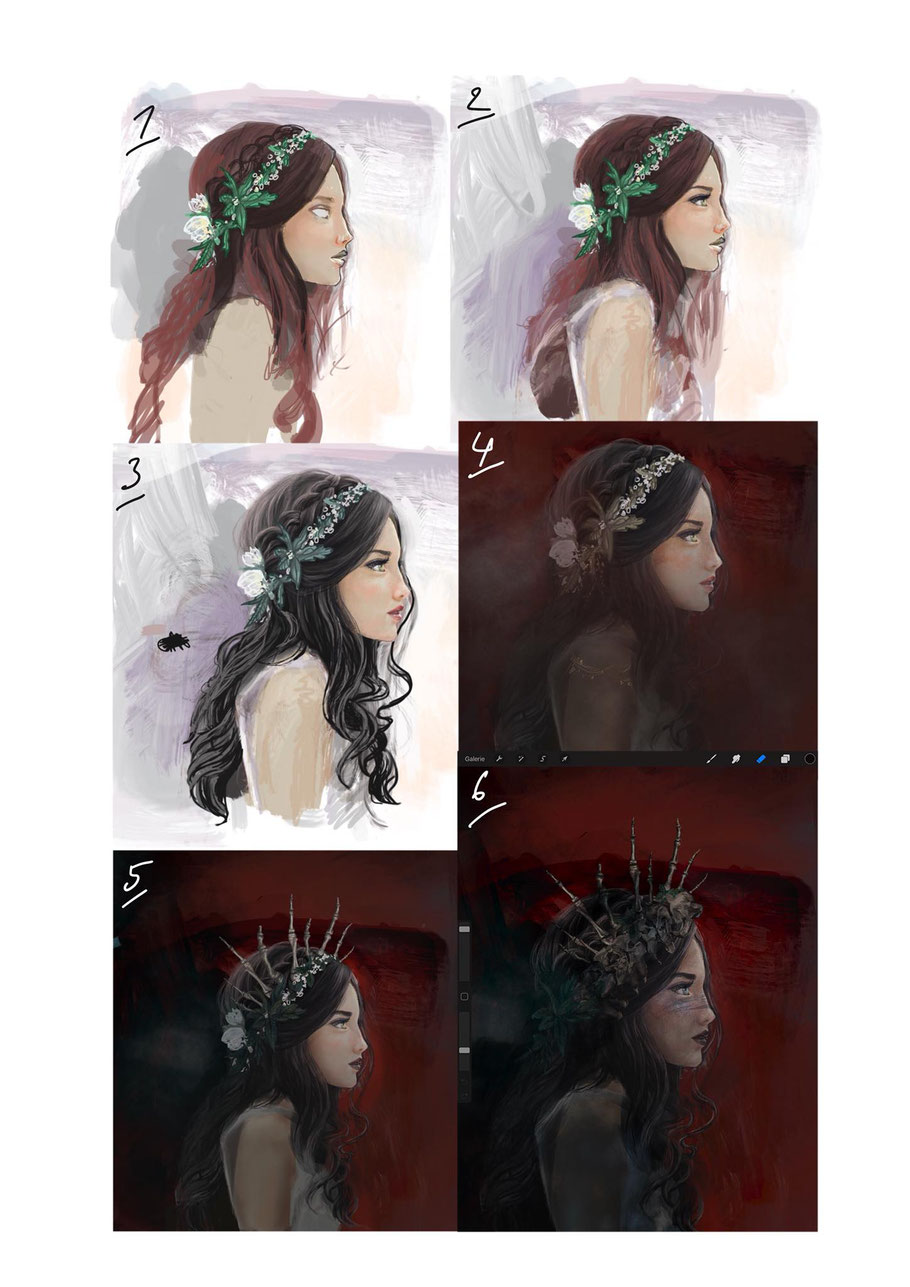 When you take a look at the progress, you'll see she's been through a lot. :D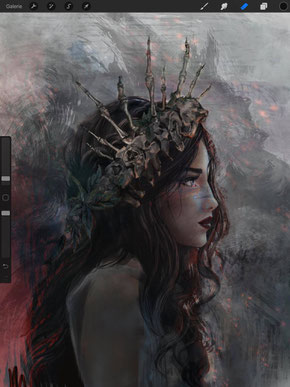 The work is ALMOST done, it needs a few more details and maybe I'll add more lights. I'm quite satisfied with this "very first procreate work" and I'm much more confident with the program, althought I still dont understand why you can't crop images...
I could draw on this hours and days...
 what about giving her a fancy hand gesture?
What about a fancy armor for her shoulder?
...but from my experience it will not get any better.
I like the colors and flowing shapes but I dont like her beeing in the center of the image with this weak pose. But whatever I dont think its a major art mistake, because for me this work is more a character visualisation (and a first attempt on procreate) than something that would hang in an exhibition.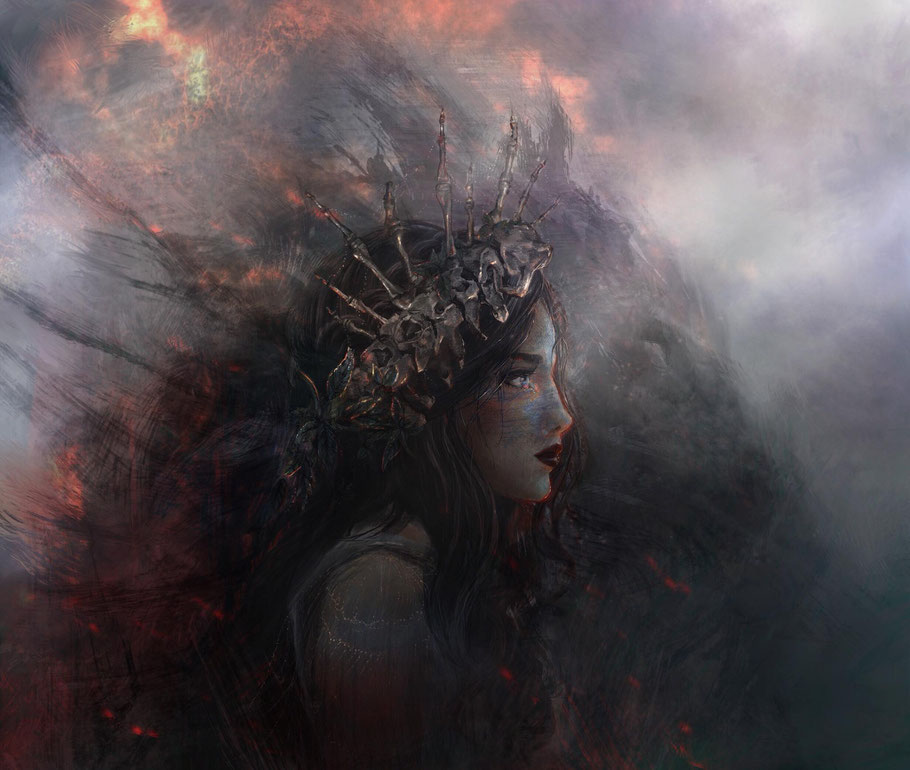 Yay, a new artwork is completed ☄️
First one in 2018 and also the first digital piece since 2 years.😊
I still dont have a perfect title, but for now I had to post it immediately, because I'm the most ambitious overdrawer of all time. 
I hope this "walk through" was interesting for you. Now I'm keen for a new digital artwork...stay tuned its ✨landscape–time ✨. I'm thinking about drawing something that could be located in her world, so we might start a narrative or something from this.