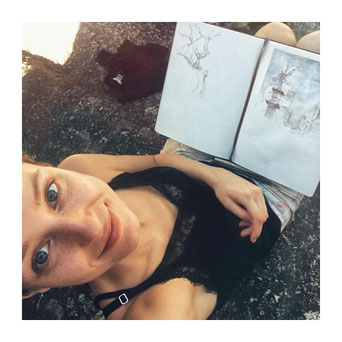 It's been a week now, since I landed on the new continent. After I spend some days in the crazy megacity Buenos Aires, I found an accomodation in the small but special village "Villa gerneral Belgrano".
In the second World war, a german military ship got destroyed here and the survivors landed on this place and made it their new home...thats why this area is full of crazy german references, like "oktoberfest" and alpine architecture. 
Yeah... not the most exotic place to start my journey, but fortunately I can stay and work at a very argentinan place,
                                                                              the cabanas "mierasoles".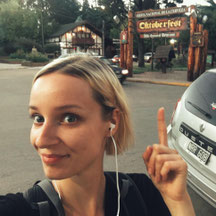 ok hello fans of german culture.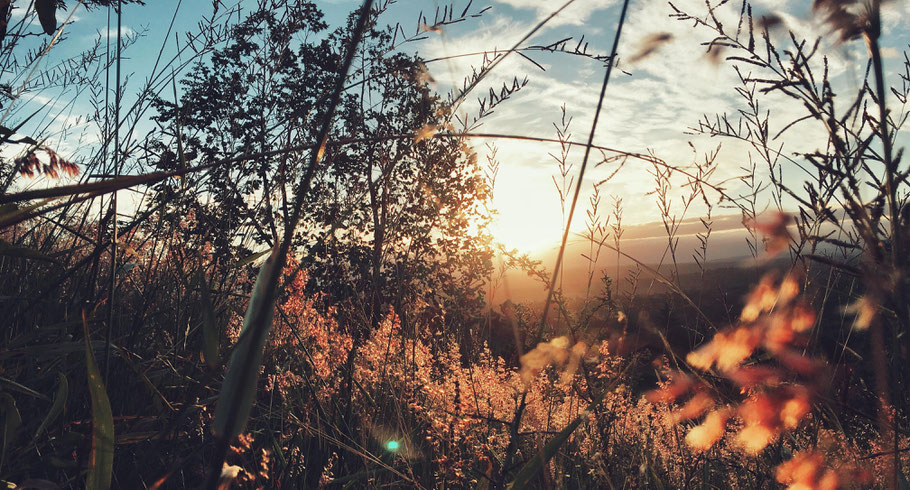 One thing I haven't seen for a long time in germany: A bright, warming evening sun.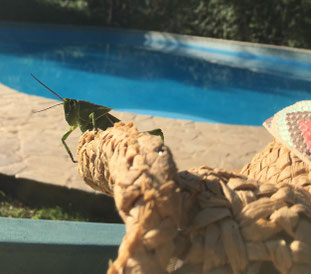 Proof that you can also find friends as an introverted foreigner.
But Sarah what are you actually doing there?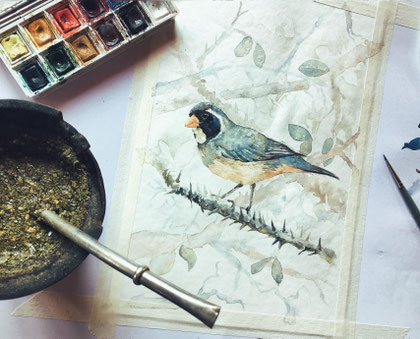 Well, besides chilling at the pool, drinking mate and coffee (simultaneously), I spend my time mostly laughing about the weather in germany. Ok no, I draw at least 5 hours a day, this is my job here.
Therefore I get accomodation and 3 meals a day, which is a great deal! The last years when I travelled, I had to do very exhausting physical work, but now, the host fortunately decided that I'm better in drawing than digging the garden with a spade. 
So  I can finally do something I'm good at! :)
So my given task was to draw something, that would illustrate the region. The village is located in a valley and surrounded by the Mountains "Sierras de Cordoba". I decided to draw a series of birds, that can be observed at the area where the cabanas are. So if you go out with an attentive eye, you can see the three candidates below in their natural environment. 
I think they turned out really cute. I chose watercolor as the medium, because in my opinion, it works best with motives from nature. 
On the left side you can see some Details from my progress.
i still want to learn more about watercolor, But I'm not stressed when it comes to improving
...learning by doing and doing a lot.
By the way, if you're interested in my progress:
On my instagram stories I frequently upload little tutorials with steps and tricks. --> papilionism  
So that's it for the first week!
I did not only survive, I also found a great place to stay for some time. The other volunteers here are very loveable and they can also help me improve my spanish.
to All the european readers I wish a beautiful Sringtime and stay tuned, because there are more ideas, that will go on paper soon.