Buen Dias everyone!
It's been a long time, since I wrote about my experiences. I noticed that, during travelling you somehow loose your feeling of time. A few days become a While and a while becomes a month and suddenly there are just 2 weeks left! After I left my volunteering "workplace" near Cordoba, I headed straight down south. I had no idea where to sleep, how long I would stay at one place and what to expect. I only knew that it would be much colder.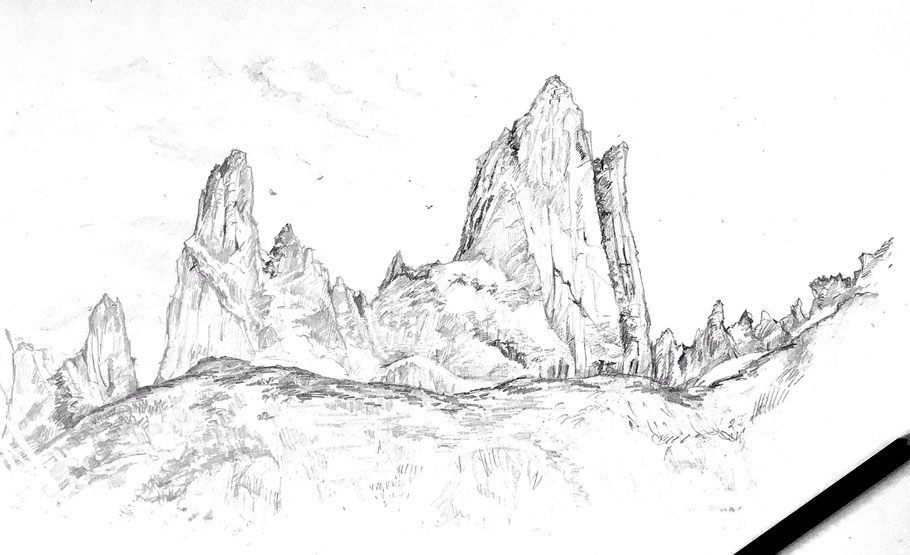 "Fitz Roy" Mountain View. It was so cold, but the one hour of drawing outside was definitely worth it!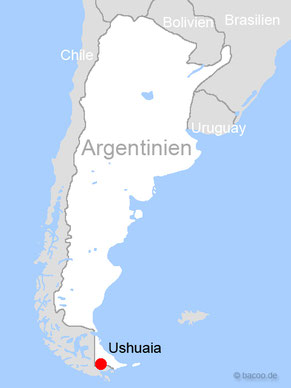 So welcome to the end of the world.
But where actually is the end?
Surely there are many ways to answer this question, but when it comes to the end of a civilized place, The right answer would be the 60 000 people town "Ushuaia" - located right next to the beagle canal in the most southern part of "Tierra del Fuego".
as a teenager I was always fascinated by this "lost" part of the world. Although the weather is not my usual vacation habitat, I definitely had to go there.
My plane arrived at 6 in the evening and when I got out of the airport, I experienced one of the most beautiful sceneries ever: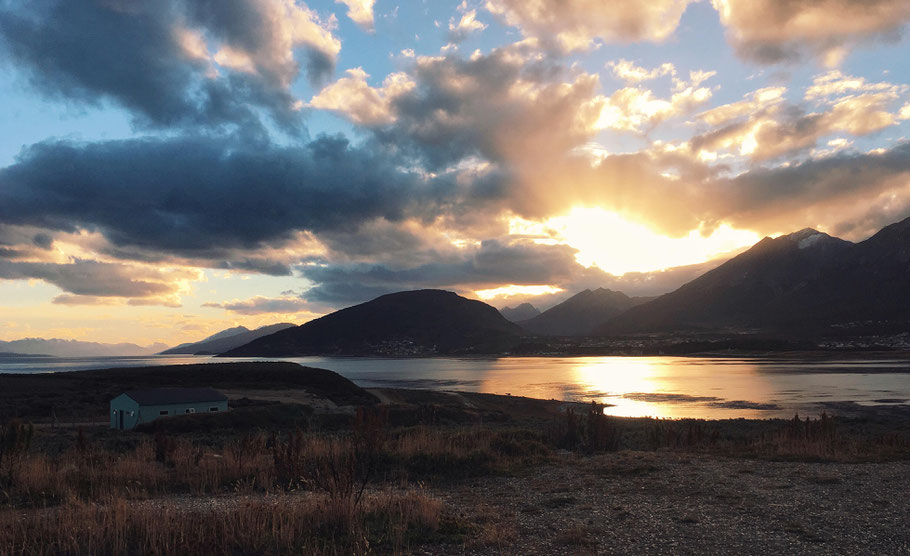 Meaning "Land of Fire", "Tierra del Fuego" was the name given to the island when the first European explorers to venture here saw fires flicking in the darkness. These belonged to the native Selk'nam and Yaghan people. - Anthropologists believe that the first indigenous groups arrived here around 8000 years ago.
I would describe the Feeling of walking in the national park, as "This definitely no man's land". It has a huge variety in flora and birds - but barely mammals would live there. Behind the touristic spots you won't find any human being.
---
Back to Painting...
Of course I am very inspired by the different Regions, that I discovered in the last 5 weeks!
I work on this landscape, (It's my second procreate artwork) since january...Way too much time, but I have to get comfortable with the program.
Sometimes Painting with procreate drives me crazy! And I tell you... a detailed environment artwork is so much more difficult compared to a female profile (my first procreate work).
And here we are, working daily since 3 month. I wish I could show you a new painting every week, so it would not look like I'm doing nothing during my time abroad. 
...at least I can see a progress. not only in the artwork, also in my digital drawing skills. 
Here you can see 4 different screenshots from the new landscape. Its super detailled and I'm already looking forward to the print...it will be super big! :D Unfortunetely you have to wait to see the full version of the artwork, because I plan to write a blog post about it. There you will get an insight about my crazy neverending process. 
Before my trip to "tierra del fuego" there were no burned trees or rotten airplane wrecks in this landscape. Slowly the pieces of the story come together. The part of drawing all the details is (of course) my favourite. I always think about how it would be to live there and, what I would like to be surrounded of, if this would be my "home". 
What do you think, Who would live there? 
---
"My days in El Chalten" or "How I suddenly became a Mountain conquerer".

Vacation for me is actually tanning in the sun, next to the pool/ocean and enjoying some iced coffee with a good read...but definitely not hiking! Actually I hated it. And right after that I hated camping.
If someone had told me, I would sleep in a tent during minus degrees (it snowed the morning after waking up in the woods of "El Chalten") and caring a heavy backpack for many hours walking up...
Haha I would never ever believe that.
But the village had no WiFi...so I said yes to the offer. It was a good decision and I'm very thankful for the experienced hikers that adopted me. Doing this felt like walking in a postcard (the colors of autumn can barely be captured in this photo )and I will never forget these crazy days in this beautiful part of Argentina. Thank you guys for making me doing this. <3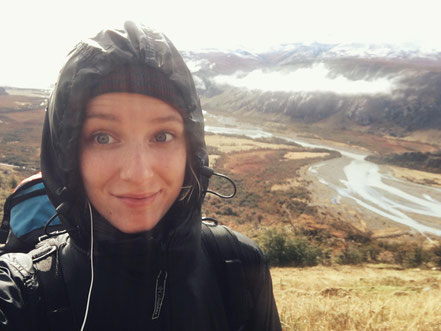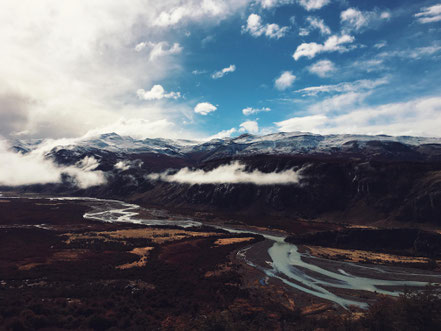 ---
Now I'm leaving the cozy hostel in the Eastcoast to go to the City of Wine "Mendoza".
I'm happy if you had a good time reading this - Hasta luego!